Catherine E. Chillemi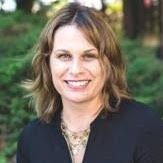 Ms. Chillemi is an associate in the litigation department focusing her practice on complex litigation involving tort, insurance, public health law and medical malpractice. I have been a practicing nurse for over 20 years of critical care and emergency room nursing. Additionally, Catherine has experience as a senior nurse consultant where she provided assistance in the defense of medical providers.
Catherine received her law degree from Touro Law Center and was the recipient of four CALI Awards for Academic Excellence while at Touro Law Center. Highlights of her legal education included a semester spent in Vietnam experiencing court proceedings in civil cases making headline news in Intellectual Property and International Criminal Law. She also received Touro College's Pro-Bono Service Award. She was admitted to the New York Bar in 2017.
After graduating law school, Catherine was employed as a legal nurse consultant for a prominent plaintiff's medical malpractice firm located in Long Island, NY. This required the ability to understand complex medical records, interview medical experts, assist in deposition preparations and interview of potential witnesses.
Additionally, Catherine served as the Senior Associate Director of Quality Management for a large New York health care system and most recently as System Vice President of Quality & Patient Safety in another major health care system located in New York & Pennsylvania. Catherine's role as System Vice President included direct oversight of all regulatory matters and ensuring care and treatment were delivered in an appropriate manner to prevent debilitating injuries to patients.